Quality Inn & Suites - Sioux City
42.43918

,

-96.34721
Sioux City

,

United States

|
70US$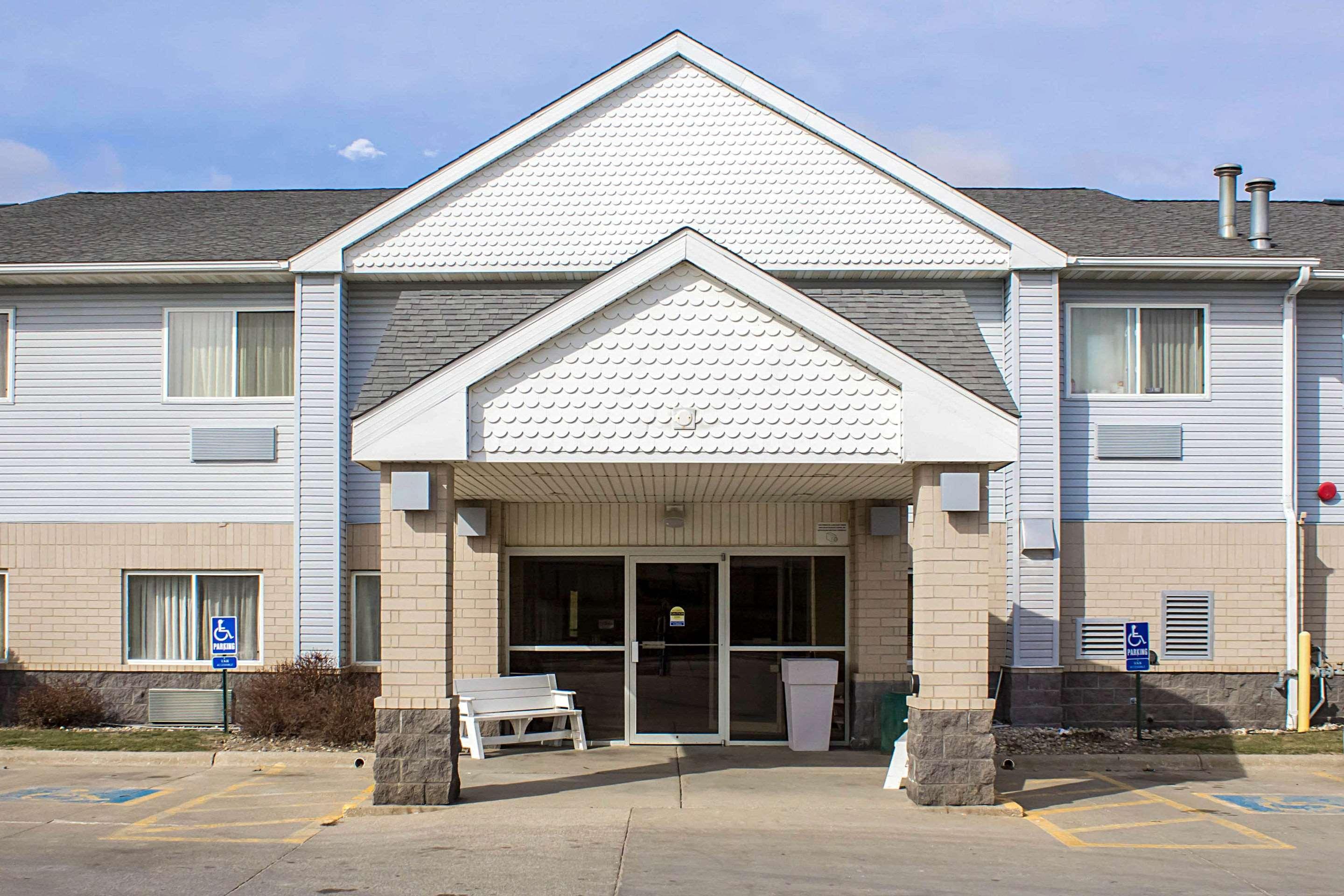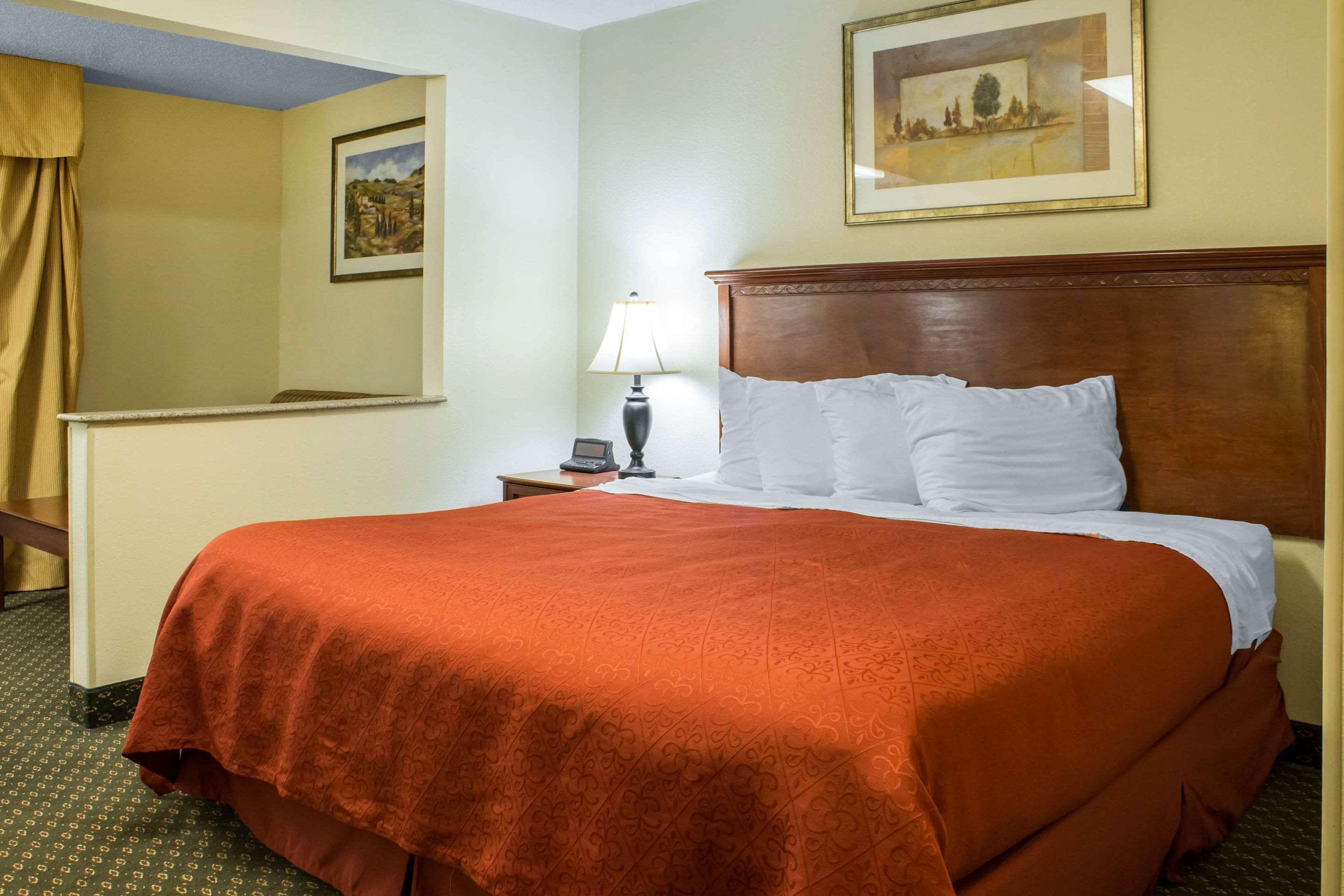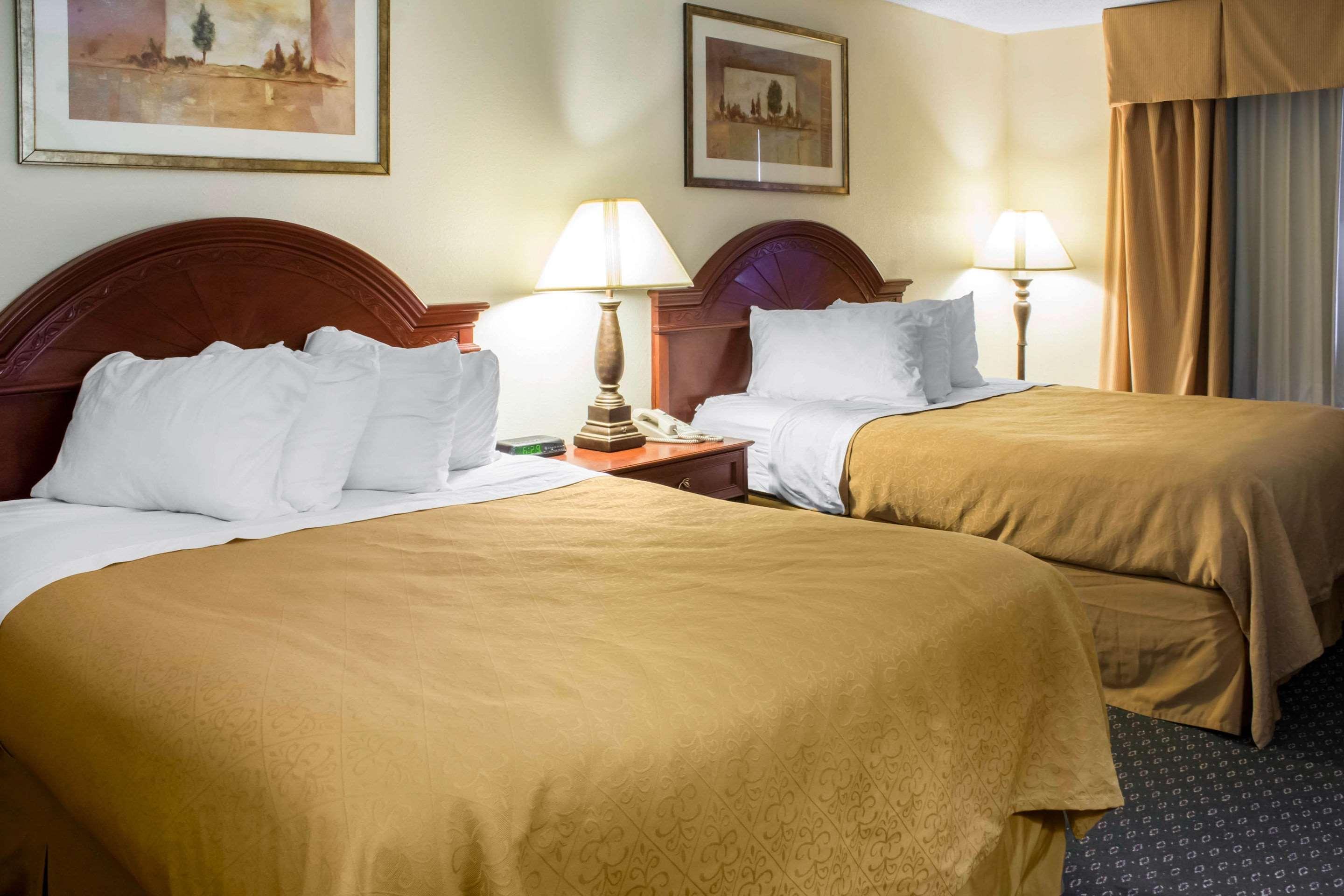 Address
4230 S. Lakeport St.
,
Sioux City
,
Iowa
,
United States
,
51106
, Iowa
Overview
This 2-star Quality Inn & Suites Sioux City is set within 2.2 miles to First Bride's Grave Historic Monument and nearly a 15-minute walk of Southern Hills Mall. Business travellers will appreciate high-speed internet access throughout the property and access to an exhibition space and a business center.
Location
Guests can get to Sioux City center, which is 4.9 miles away. The pet-friendly inn is also about a 15-minute stroll to Cone Park.
Guests can get to Sioux Gateway airport in about 10 minutes' drive.
Rooms
Wi-Fi, TV and coffee/tea making machines are provided to guests. A separate toilet and shower/tub combinations are also included in these rooms.
Eat & Drink
Continental breakfast is served in the bar. Outback Steakhouse serves American dishes and lies only a 5-minute walk from Quality Inn & Suites.
All visitors are offered a american breakfast for a fee. 
Internet
Wireless internet is available in the entire hotel for free.
Guest Parking
No parking available.
Number of rooms:   57.
Former name: Southern Hills Hotel / Holiday Inn Express Sioux City-Lakeport St.
Facilities
Most popular facilities
24-hour services
Late check-in/ -out
24-hour reception
General
Wi-Fi
24-hour services
Fitness/ Gym
Laundry
TV
Meeting facilities
Sports & Fitness
Exercise gym
Tennis court
Golf course
Services
Car rental
Laundry
Dry cleaning
Business
Business center
Exhibition space
Fax/Photocopying
Room features
Air conditioning
Mini-bar
Tea and coffee facilities
Ironing facilities
Media
Flat-screen TV
Telephone
AM/FM alarm clock
Good to know
Check-in
from 15:00-23:59
FREE
Check-out
until 11 am
FREE
Children & extra beds
There are no extra beds provided in a room. 
Pets
Pets are allowed on request.
Rooms and availability
Queen Room Two Queen Beds Non-Smoking

Bed options:

Room size:

390 sq. feet

Max:

4 persons
Shower

Coffee machine

Heating

Bathtub
King Room Accessible or Non-Smoking

Bed options:

Room size:

390 sq. feet
Shower

Coffee machine

Heating

Bathtub
Queen Room Two Queen Beds Accessible or Non-Smoking

Bed options:

Room size:

390 sq. feet
Shower

Coffee machine

Heating

Bathtub
Location
4230 S. Lakeport St.
,
Sioux City
,
Iowa
,
United States
,
51106
, Iowa
City landmarks
Nearby
Restaurants
Shopping Area
Southern Hills Mall
4100 ft
AMC Classic Southern Hills 12
2800 ft
Church
Church of the Nativity of Our Lord Jesus Christ
4100 ft
Nativity Catholic Church
4100 ft
Church
Redeemer Lutheran Church
4400 ft
Golf Course
Green Valley Golf Course
1.5 mi
Vietnamese Christian Reformed Church
1.0 mi
Church
Sunnybrook Community Church
1.5 mi
Heritage Baptist Church
1.5 mi
Church
Morningside Baptist Church
1.5 mi
Washington Heights Chapel
1.6 mi
Golf Course
Whispering Creek Golf Club
2.0 mi
Church
Loving Faith Fellowship
1.7 mi
Church
Morningside Bible Church
1.7 mi
Sergeant Floyd Monument
2.2 mi
Ravine Park
First Bride's Grave
2.2 mi
Lewis and Clark Park
2.1 mi
Church
Morningside Presbyterian Church
2.1 mi
Church
Saint Mark Lutheran Church
2.2 mi
Church
Saint James United Methodist Church
2.2 mi
Church
Morningside Church of Christ
2.2 mi
Museum
Mid America Museum of Aviation and Transportation
2.3 mi
Church
Grace United Methodist Church
2.2 mi
Church
Morningside Assembly of God Church
2000 ft
Church
Southern Hills Baptist Church
2000 ft
Restaurant
Chipotle Mexican Grill
2700 ft
Getting around
Airports
Sioux Gateway

(SUX)
4.9 mi
You can book a shuttle, once your reservation is complete.
Reviews
missing

It was quiet hotel and the breakfast was more than I expected.

The lady in the breakfast room was rude and was rushing to get everyone out by 9:15, which the breakfast ran till 9:30. Phone service was non-existent, tried calling but kept getting a busy signal but the booking people were very helpful.

missing

The location and that is IT.

We were not greeted with a smile. The room was dirty. The bedding did not smell fresh. The edges of the carpet had collected dust and particles like it hadnt been vacuumed in ages. The curtains were too long and hung like they were just thrown up there as they did fit the rod and were hanging off the rod. The tub closure was broken. The carpet stunk like dog pee. The furniture or fixtures had not been dusted. The heater made a racket and was so dirty inside the vents it was gross. The cover was broken. The breakfast was like they reheated eggs from the day before. The sausage was cold and the orange juice had no flavor. They also told us they only clean the rooms when we are done with our stay. We needed towels as UNFORTUNATELY WE HAD A THREE NIGHT STAY and they told us we needed to make sure we brought every towel up to swap out or they would charge us for missing towels. Great, we get to live in fear of being charged extra too! What? We will probably not ever probably use Booked.net again if this is the caliber of hotel we get. I messaged them right away saying we hated our room with NO Response. And I use booking a lot. So you make the sale but then dont want to stand by it? It was a snowy few days so we didnt want to move out knowing if we could or could not get a reimbursement and risk being charged fully. I cannot believe I didnt get a response from booking and I especially cannot believe that the quality, sleep, comfort corporation even wants these people running one of their hotels. This has also been forwarded to Quality Inn Corporate. Below are pictures but mostly if our room and bathroom. There was alao a large black something by the nightstand. Thinking dog feces. Not sure. See picture two by white tag. GROSS. I have More pictures.

missing

Breakfast was ok. Convenient location

Dirtiest hotel I've stayed in. Had to put bath towels on chairs, as I don't want to think of what the stains were from. Stains on walls and shower curtains that seemed to be boogers or worse.

missing

Nice place, fairly priced, nice bed, good breakfast, internet worked

the staff might have benefited themselves and guests from a little training in greeting and making guests comfortable

missing

Location was excellent as I was on a long motorcycle trip and wanted a solid but affordable hotel near the interstate.

Room did not exactly fit the term "quality." Room would have been as expected if not for paint left spattered on the door from a recent bathroom touch up, security lock broken off, one piece of the peep hole falling into my room and the other half in the hallway, and being able to see through the crack in the door out into the hallway. It seems the door had been heavily damaged and not repaired well. Water dispenser and remote control not working in exercise room. Although the side door of facility said it had a camera watching it, residents consistently put a rock to hold the door open. This would allow anyone off the street to enter the hotel with access to persons and rooms.

missing

The hotel staff called a local hotel to get me a room for the same price when my booking fell through.

I live and work out of country. I booked my room in June but did not find out my booking fell through until standing at the front desk, at night, during rain and on a motorcycle. A notice may have been sent but in my host country not all E-mail is sent/received. Late at night in an unfamiliar city I had to make my way to another hotel. I had a booking that was honored on my way back through. Staff was very helpful. Room was well equipped for the price, but there was a stain on the bedspread, emergency latch on door had been ripped off, door was off as far as being able to see out into the hall and back into the room, and the peep hole glass fell out into the hall as someone had unscrewed it. Workout room t.v. control did not work and water container was empty. Side door was monitored but most of the time guests had propped the side door open with a rock with no accountability for people coming and going while bypassing the front desk.

missing

Nothing. It was a dive with white paint.

Air conditioner didn't work. Walls were like paper. I forgot an item when I checked out. Called back 45min down the road to see if they could mail it to me. First, she refused then she said there was nothing left behind. As far as I'm concerned, they stole it.

missing

Did not like front desk person who seemed to lack any empathy when I kept telling her I had a hearing problem when I checked in that evening.

missing

Nothing

Bad experience, nasty,smelly room,

missing

breakfast waffles

Upon check-in, they assigned us a room that had the do not disturb sign. then they checked the room and it was ok. Upon checkout, they had us in another room. Also, eggs were a little "wet"

missing

Everything was Great nothing was wrong with it. Overall one of the best Hotels I've stayed in.

missing

the room and value was excellent in that the price was decent...

well, I will say that with the exception of a very nice maid staff and one of the desk girls, the rest of the staff might have given me the most horrible experience that I have ever had staying at a quality inn....it was very unfortunate...the very young lady dark haired that worked the counter was perhaps the most unprofessional person that I have ever come across...I understand from the process of complaining to other members of the staff that she is the niece of the owner of this particular hotel....when I was having problems with getting the Emails I was trying to send to work, I was merely trying to ask her about the modem in the hotel and she responded, "I can not help you with your emails!" the tone was pretty harsh...I said " I was just trying to ask you if your Modem was working?" to which she replied " are they transmitting?" and I said yes at a snails pace, I have been trying to send the same 16 emails since noon..." it was 3:00 at that time....she said maybe a lot of people are on it.....Okay....Bye!" as if I were bugging her...also accused me of invading her space by resting my elbows on the front desk which was chest level by saying " this is a really nice desk isn't it...I just love it when people think they can lean on it and invade my space...!" truly the weirdest experience that I have ever encountered...please understand, I travel all the time and I am the Mechanical Integrity program Manager for Quad City Testing Laboratories a Multi Billion dollar company that commands from any time 300 to 450 people on projects all over the continental US and some foreign countries....so this event was very distasteful....I would be embarrassed if I were a part of the quality inn family to know that this type of service was hiding at one of their facilities....we have several direct bill accounts with the local quality Inn locations around our office in Davenport Iowa....

missing

Anywhere you want to go, very close to you

No complains, just tv service

missing

Breakfast was good and staff was pleasant

One exit was unlocked because it was broken.....I felt unsafe Difficult Entrance and exit on a busy street off a steep hill.

missing

Bed was very comfortable and bath room supplies were more than adequate (even included mouth wash. Breakfast was ok with standard selection but coffee was coloured water at best. The Staff was above standard in terms of friendliness and knowledge .... very helpful. Booked at last minute as late evening walk-ins with pet and were warmly welcomed. Pet friendly and at a reasonable charge for the add on of just $15. Staff even signed us up for their rewards program. Would stay again as felt there was over-all good value for money spent,

Maintenance .... back door to building did not close properly which did not allow for security lock to engage. Lots of controllables needed attention (ie) secure lock on room door had 2 out of 3 screws coming out, chairs were very dirty. Parking was a huge challenge as we were pulling a 35 fifth wheel trailer and lot was not designed to handle (although staff was accommodation by allowing us to back into and stay overnight in a restricted parking area).
FAQ
Which landmarks should we visit during our stay in the Quality Inn & Suites?
During the stay at the Quality Inn & Suites guests can visit First Bride's Grave Historic Monument (2 miles), Southern Hills Mall (0.8 miles) as well as Cone Park (0.7 miles) among others.
What is the nearest airport to the 2-star Quality Inn & Suites?
Sioux Gateway airport lies within 0.5 miles of the 2-star Quality Inn & Suites and is reachable with a 10-minute drive.
Does Quality Inn & Suites Sioux City have parking on site?
Yes, Quality Inn & Suites Sioux City features parking lot available onsite.
What are our dining options during the stay in the Quality Inn & Suites?
Unfortunately, the Quality Inn & Suites does not have on-site restaurants, but guests can dine just outside the property in steakhouse Outback Steakhouse located 900 feet away.
Does the Sioux City inn serve breakfast?
Yes, guests can enjoy buffet breakfast provided by the Sioux City inn.
What is the timeframe for check-in and check-out in the hotel?
Guests of the hotel can check in from 3 PM to 11.59 PM and check out from 11 AM.
How much does a room at the Quality Inn & Suites Sioux City cost?
The price for a room in the Quality Inn & Suites Sioux City starts at $70.
What payment methods are available in the Quality Inn & Suites?
At the Quality Inn & Suites guests can pay using Mastercard, Visa and American Express as well as other payment methods.
Which facilities are included in the rooms of the Quality Inn & Suites?
Some rooms of the Quality Inn & Suites welcome guests with the following facilities:
a mini fridge bar
a couch
tea and coffee making facilities
high-velocity internet
a flat-screen TV with satellite channels
smoke detectors
climate control
Is free internet provided in the Sioux City hotel?
Yes, the Sioux City hotel provides high speed internet access throughout the property free.
Can we annul our booking in the Quality Inn & Suites?
The Quality Inn & Suites offers free cancellation.
What business facilities does the Quality Inn & Suites Sioux City provide?
Yes, the Quality Inn & Suites Sioux City comprises a 24-hour business center equipped with a desk and a fax machine.